2013 Rising Star Award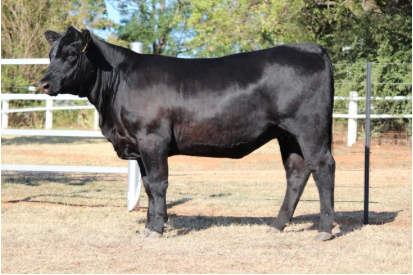 The Irelands Angus Rising Star Award will be presented at the 2013 Angus Youth Roundup in Dubbo.
This award identifies up & coming talent in the Angus breed & will be awarded to a Roundup participant that has demonstrated great initiative, leadership and commitment to the beef industry.
The winner will receive a registered Irelands Angus heifer, Irelands Eclypta G186. This heifer has been AI'd to the $54,000 Irelands Gapsted G25 and depastured with Irelands Geeman G57, a star lot in the Irelands Angus Autumn Bull sale.
Angus Youth would like to thank Irelands Angus for their generous support of this award.
Irelands Angus female boom
22 Nov 12 In a relatively short period of time, Corey and Prue Ireland of Irelands Angus at "Ivydell", Wagga Wagga, have grown female numbers from 40 stud cows to 1100 stud and commercial females.