Spring 2019 Private Treaty Bull Sale
This Spring we have decided not to hold an auction, due to continuing drought conditions. Instead we are offering our Spring sale bulls by private treaty.
For more information call Corey on 0409 182 884 or Blake 0437 403 265.

IRELANDS AUTUMN 2019 SALE SUMMARY
Despite some of the most difficult seasonal conditions throughout the country, we are exceptionally humbled by the response and support from loyal clients, friends and fellow breeders, not only at our sale yesterday but over the last few months. We are ecstatic with yesterdays result of 100% clearance to a top of $7000 and average of $5034. We welcome a few new clients into the breeding program, in particular volume buyer Mooney Pastoral Co, Bundella NSW (Pictured below),  who purchased 9 bulls. Long term customer Philip Henwood also purchased 7 bulls and the McMahon family took home 15 to Longreach Qld. Local support and repeat buyers rounded out the sale to be a successful day.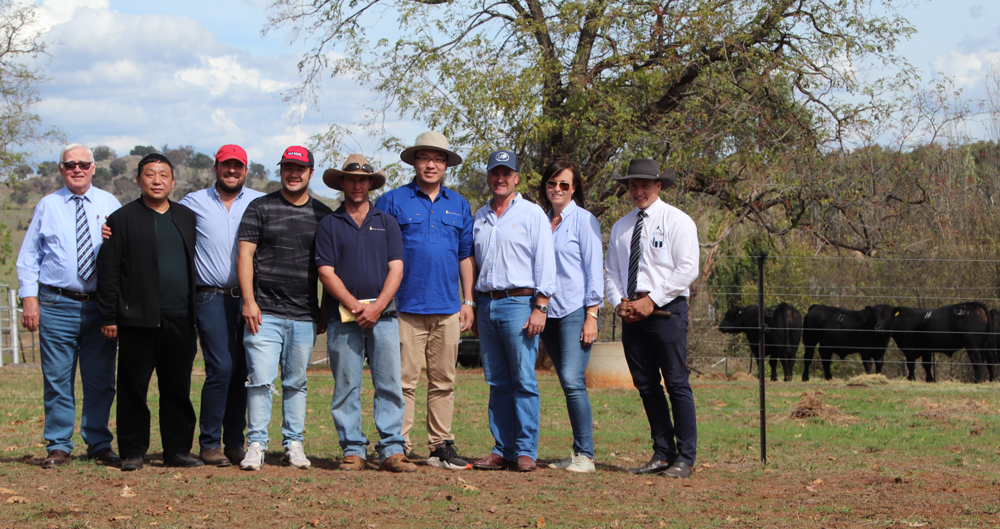 L-R Kevin Norris, Zong Fu, Jonny Arkins, Roy Chan, Josh Ede, Johnny Liu, Corey and Prue Ireland and Lincoln McKinlay.
BULL SALE
CHANGE OF DATE

– FRI 5 APRIL 2019

Due to fire, floods and drought, we have decided to move our sale date back to Friday the 5th of April 2019. Still 50 outstanding bulls, vaccinated, semen tested and ready to work! Keep your eye out for sale images, catalogue and videos coming soon. Hope to see you there!
ONLINE BULL SALE CATALOGUE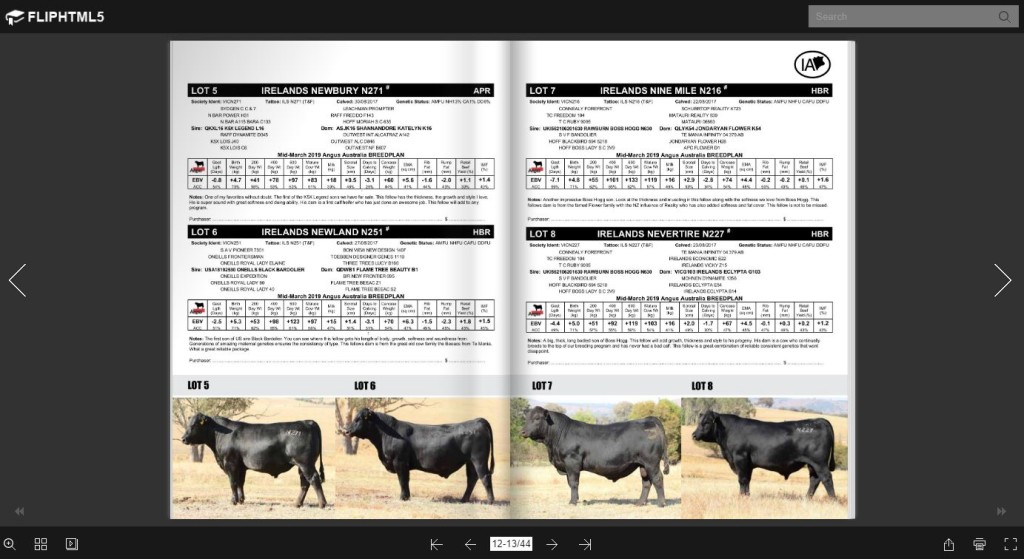 ————

BEEF WEEK OPEN DAY  |  Thursday Jan 31 (Day 6)
Join us for a look through the Autumn Sale Bulls on Thursday. Meet the team, have lunch and cold drink.
AUTUMN BULL SALE – FRIDAY MARCH 15 2019
Watch this space or our Facebook page for more updates.