SPRING BULL SALE CATALOGUE & ALL VIDEO LOTS


Click here for HOW TO REGISTER TO ONLINE BID WITH AUCTIONS PLUS
Irelands genetics shine at Leongatha 56th Annual calf sale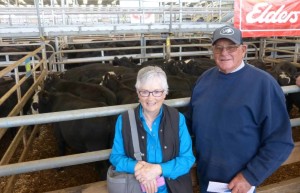 Congratulations to John and Nola Ross, "Omeo Station" Benambra, on their 56th Annual calf sale, Leongatha. 162 steers aged 8-10 months, av weight of 309kg selling for av $4.41/kg to av $1363.
The top pen of 21 steers weighted av of 394kg and sold for $1610.
118 heifers aged 8-10 months av 285kg to av $1158. These calves were sired by, Irelands Angus bulls. The Ross's have been building their genetic program with us now for nearly 10 years they are so pleased with the evenness and consistency of the progeny. What a fantastic sale that shows the results of great genetics, year after year!!!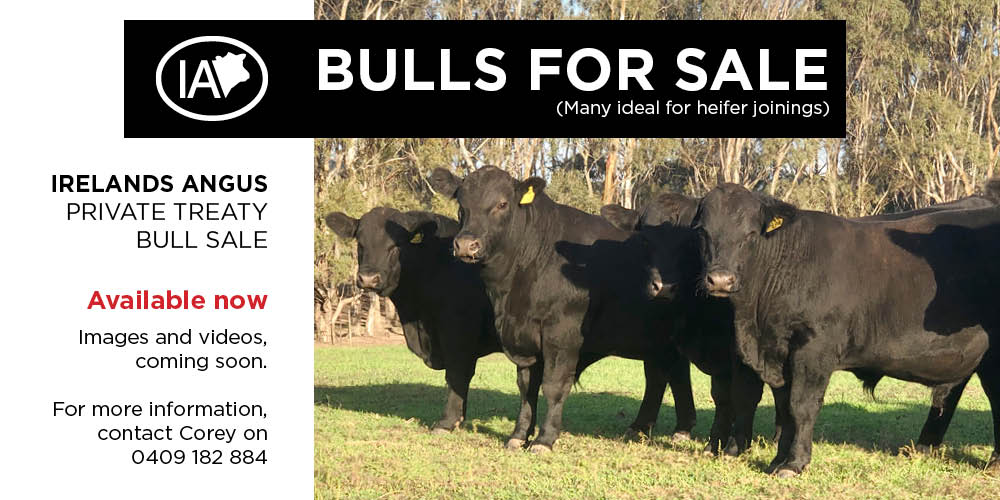 STATEMENT FROM COREY AND PRUE IRELAND

There have been a number of recent media reports regarding our family and our business and we feel it is important for us to now comment.
We have been proud members of the Angus breeding sector since 1984 when we established Ireland Angus.
We have also been proud Wagga Wagga community members since 2004 when we moved the Irelands Angus stud operation to 'Ivydell' in Book Book where we could continue the successful genetic breeding that we'd built over two decades. It is also a home for our family.
Our family's goal is to produce sound, functional and high performing cattle suited to the environment in which they are required to perform.
Like many within the agricultural sector across the country, the severe and ongoing drought conditions have had, and are continuing to have, a significant impact on us professionally and personally.
We have battled to retain as many of our breeding stock as possible however, like virtually all stud breeders and livestock producers in the drought affected areas, we have been forced to greatly reduce our stock numbers over the past couple of years.
Further to stock reductions, within the last six months, we have also had to forego two leased properties. Our focus now is our property 'Ivydell' where like many others we have introduced containment feeding as it is the most efficient and economical means of maintaining as many head of cattle as possible on limited acreage. We are also utilising some agistment for the care of our remaining cattle.
This has all also clearly impacted us financially.
The recent scrutiny as well as speculation and rumours that our family has been subjected to from some people and some media is extremely distressing and deeply disappointing.
While we don't intend to go into details regarding specific issues raised in recent media, what we will say is that some commentary has unnecessarily and unfairly impacted not only us but on family, friends, associates and the wider farming community.
To the many clients and friends who have reached out to us, we thank you for your support and kindness at this extremely trying time. This is particularly appreciated as we know the current farming conditions are challenging for everyone.
Our focus as always is on our clients and continuing to provide them with high-performing cattle and on our family.
Our thoughts are also with our many clients and friends who are being impacted by the bushfires that are ravaging so much of NSW and Victoria. Many of us have seen first-hand the devastation these fires are causing as we all work to keep people, properties and livestock as safe as possible.
We hope that 2020 brings rain and an easing of the drought and unprecedented bushfire conditions that are causing so many people and animals to suffer at this time.
Corey and Prue Ireland
2020 Lot image preview
Use the arrows below to view a selection of lot photos.
Watch this space for more sale information, lot images and videos and catalogue.