Irelands secure exclusive rights to O'Neills Black Bardolier
Reg: 18192530 • Tag: 1702
BD: 1-15-15
Top 1% of breed $B+176.77 • Top 1% WW • Top 1% YRL Weight • Top 1% RADG • Top 1% CW • Top 2% RE • Top 1% $F • Top 2% $W
BW: 76 lbs
205 Adj 982 lbs • Ratio 121 • WDA 4.50# • 365 Adj: 1700 lbs (770kgs)
IMF: 5.29 Ratio 105 • RE: 18.8 Ratio 114
Sire: ONeills Frontiersman
Dam: Oneills Royal Lady 90
Dam: 1@121
Every Cow behind this Bull has a Perfect Udder and Perfect Feet. Powerful Performance with Tremendous Docility.
 
 
 
 
 ONeills Frontiersman
Sire
25% of his progeny have an extra rib.
Click here for video
ONeills Royal Lady 90
Dam
Embryos sold for $2,600/each at the NWFF Sale! She has an excellent full brother to "Black Bardolier" at side.
click here for video
ONeills Royal Lady 40
Granddam
12 years of age, dam of ONeills Renovation and ONeills OMAI King.
ONeills Royal Lady 28
Great Granddam
At 15 yrs of age she still has a excellent udder and feet. Tremendous "Expedition" bull calf at side this year.
click here for video
 
 
 
ONeills Royal Lady 10
Great Great Granddam
Reserve Grand Champion Cow Calf 1995 National Junior Angus Show.
 Royale Bardolier Forever 783
Sired by Baldridge Oscar and her dam by Candolier Forever 376
ONeills Expedition
Maternal Grandsire
click here for video
2016 SPRING SALE – FEATURE SIRE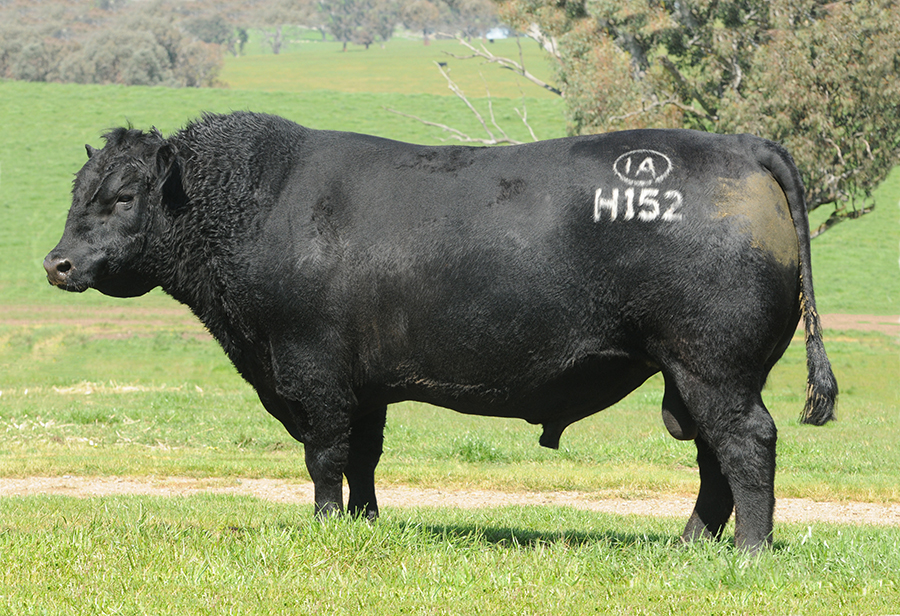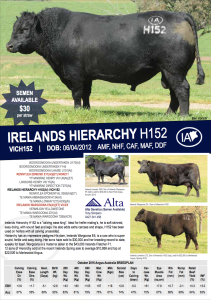 IRELANDS HIERARCHY H152
Irelands Hierarchy H152 is a "calving ease king". Ideal for heifer mating's, he is soft skinned,
easy doing, with sound feet and legs. He also adds extra carcass and shape, H152 has been
used on heifers with all calving unassisted.
Hierarchy has an impressive pedigree.His dam, Irelands Wargoona E5, is a cow who is super
sound, fertile and easy doing. Her sons have sold to $30,000 and her breeding record to date,
speaks for itself. Wargoona is a maternal sister to the $43,000 Irelands Fletcher F1.
12 sons of Hierarchy sold at the recent Irelands Spring sale to average $10,958 and top at $22,000 to Merlewood Angus.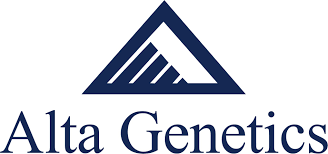 Contact Tony Simpson at Alta Genetics:  0427 341 458
Irelands fouroeight K2 new zealand bound
We are excited to announce our new up and coming stud sire Irelands Fouroeight K2. Semen rights have been recently sold to Penvose Angus Stud, Wedderburn, Otago,  New Zealand. We have begun using him in our herd this year, with his first crop due Autumn 2016. Contact Corey for more information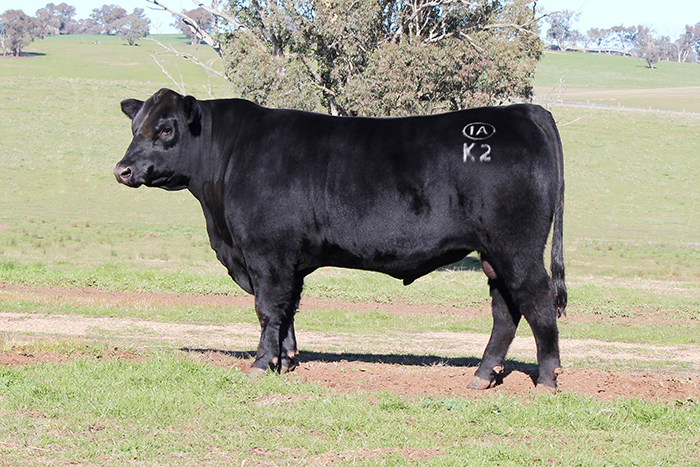 Pictured above at 14 months, weighing an impressive 772Kgs, is sired by Granite Ridge Thomas F223 and out of our super cow Irelands Vicky Z15.
RAWBURN BOSS HOGG joins the IA sire team for 2015
We have been fortunate to secure the Australian semen  rights for Rawburn Boss Hogg. He is a Scottish bred bull from an imported embryo from the USA. His structural soundness combined with his carcasse attributes and softness make him a great fit for our program.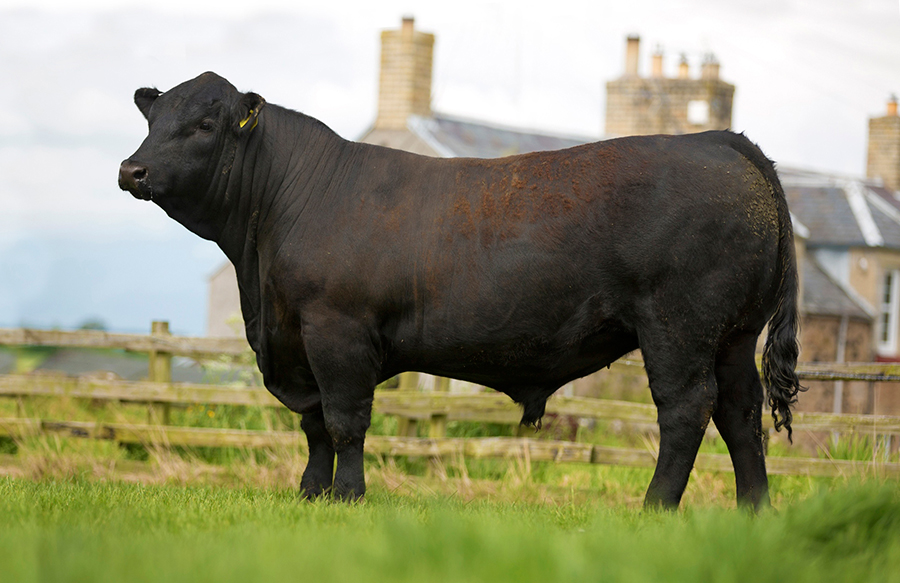 Sires of 2013/14 calves

Sires of 2012 Calves & beyond